See on Scoop.it – freedomoftheinternet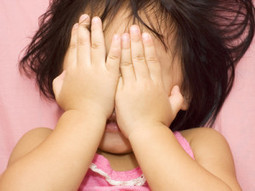 Money gremlins come in all shapes and sizes. Here is a checklist that might help you see if you have hidden beliefs that keep money away from you.
MARY HELEN FERRIS's insight:
From the article in part
Finding your own behaviors will be a bit more challenging because they've operated automatically and unconsciously for so long. What will really help is if you can turn off the little critical voice in your head, the one that tends to blame you for absolutely anything that isn't perfect. Pretend you're able to step outside of yourself, as if you're looking in matter-of-factly. Without judgment or criticism.
See on sharonoday.com